WHC is now certified as a Great Place To Work!
Web Hosting Canada is now a certified Great Place to Work! Following a thorough and independent analysis conducted by Great Place to Work® Institute Canada.
This certification is based on direct feedback from employees, provided as part of an extensive and anonymous survey about the workplace experience.
Emil Falcon, Web Hosting Canada's CEO commented, "We've invested a lot of energy to create a work environment that our employees feel great being a part of. We've set out to hire a competent, driven and cohesive team, which has definitely contributed to the overall success and ambience here at WHC. We're proud and honoured to have received this certification and look forward to building on this success!"
What is it Like to Work at WHC?
At WHC, we're committed to establishing an open, inclusive, and engaged workplace culture where great work is both recognized and rewarded. We prioritize the well-being of our employees and provide several perks for our team.
Work Remotely From Anywhere
Want to skip winter and work from a sunny beach? WHC employees can work from nearly anywhere! If they have reliable internet access, a private space, and can work during the Eastern Standard Time Zone, we're thrilled to support them wherever they are.
Remote Work Allowance
For our remote employees, we offer up a financial allowance for ergonomics and equipment to ensure they have both a comfortable & secure space to work from. If they need an ergonomic chair or a new headset with a microphone, we'll take care of it.
'Modern Tech' Office Design
For employees who want to work from a dedicated office space, our newly redesigned space in the vibrant heart of Montreal's tech sector embraces an open layout, to encourage creativity, collaboration, and fun, while also providing closed rooms for deep concentration. All staff can benefit from our quiet working pods, collaborative work lounges, free coffee, and even our fun room with foosball, ping pong, and video games.
Well-being Spending Account
As part of our benefits package, we offer our employees a well-being personal spending account. This money can be put towards items such as health & wellness, child care, fitness and sports activities or equipment, alternative health therapies, green living or personal development, to name just a few.
Weekly Coffee Chat Games
We realize that the solitary nature of remote work can feel lonesome at times. So, we've started a new initiative called 'Coffee Talk': a fun 30-minute video chat where Canadian employees participate in laugh-inducing interactive activities. Jeopardy anyone?
Talent Referral Bonus
We want to keep our fantastic culture of teamwork and collaboration alive and thriving! We encourage our employees to make referrals; we'll reward your referrals with a generous bonus.
Join the WHC team today!
Are you looking for a great place to work? We're growing and always searching for the perfect candidates to join the WHC family. Check out our Careers page to see which positions are currently available.
About Great Place to Work®
Great Place to Work® is the global authority on high-trust, high-performance workplace cultures. Through proprietary assessment tools, advisory services, and certification programs, Great Place to Work® recognizes the Best Workplaces™ across the world in a series of national lists including those published by Fortune magazine (USA) and The Globe & Mail (Canada). Great Place to Work® provides the benchmarks, framework, and expertise needed to create, sustain, and recognize outstanding workplace cultures.
---
---
Web Hosting Canada
manages fast and reliable online infrastructure with 24/7 support.
Learn more about WHC
Also on the WHC Blog

How (and why) to Create and Install a Facebook Pixel on Your Website
If you're using Facebook ads to promote your business, there is one essential tool you should consider: The Facebook Pixel. It gives you the ability to maximize the efficiency of your promotions, target highly specific...
Read full article

How to drive Facebook's traffic to your website
Want to receive more organic traffic to your website from Facebook? The key to getting more visitors is to create content that drives engagement and entices people to click on links to learn more. In this article, we'll...
Read full article
1
How can we help?
How can we help?
Our experts are available 24/7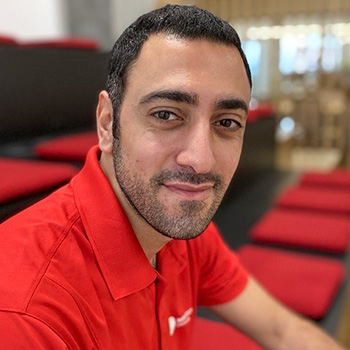 Chat Now
Questions?
Our friendly customer service team is available right now.
Start Live Chat
LIVE CHAT »