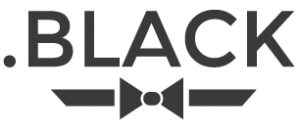 Find Your .BLACK Domain Name
Bring your site back in .black
.black
Transfer your domain
Register bulk domains
What is .BLACK?
Black is a strong shade that complements most colors, but it's also a common surname and implemented in many brands. .BLACK domains can be a great choice for photographers, videographers, or anyone looking to create an ambience of class or mystique. .BLACK domains are available for immediate registration with Web Hosting Canada!
Who should register a .BLACK Domain?
Brands or products containing the word black
Businesses oriented around black-tie events
Photographers or videographers specializing in black-and-white art
Professionals in need of a customized email address
Businesses looking to grow and protect their brand
.BLACK Domain Pricing
Term
Register
Transfer
Renew
1 year

C$ 83.59

$ 111.59

C$ 83.59

$ 111.59

C$111.59
2 years
C$195.18
C$ 223.18
3 years
C$306.77
C$334.77
5 years
C$529.95
C$557.95
.BLACK Domain Features
Web Hosting Canada gives you more. With each new domain name registration, you also get:
Domain Essentials (included!)
Complete DNS Control
Easily change nameservers, or create custom A, CNAME, TXT records using your Domain Manager.
Domain Locking
Protect your domain from unauthorized transfer with our security lock.
WHOIS Information Management
Update your domain's contact information with ease, to ensure it's always up-to-date
Domains Addons ($)
Domain Manager Pro
Protect your domain with more powerful Anycast DNS to help withstand large-scale attacks and increase uptime. Starting at 0.99$/mo.