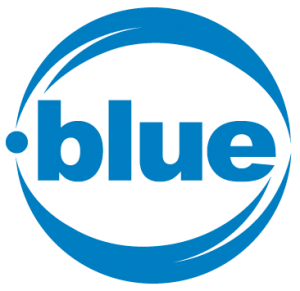 Find Your .BLUE Domain Name
Show your true color
.blue
Transfer your domain
Register bulk domains
What is .BLUE?
Blue can be an indicator of royalty, or a powerful emotion. It's the color of the sky on a beautiful day, and the color we most associate with water. .BLUE domains are as versatile as they are immersive. Whether your intent is to exude confidence or create a somber atmosphere, .BLUE gives you an easy boost. .BLUE domains are available for immediate registration with Web Hosting Canada!
Who should register a .BLUE Domain?
Brands or products containing the word blue
Businesses oriented around water or the sky
Those looking to establish trust, authority, and compassion
Professionals in need of a customized email address
Businesses looking to grow and protect their brand
.BLUE Domain Pricing
Term
Register
Transfer
Renew
1 year

C$ 27.99

$ 36.99

C$ 27.99

$ 36.99

C$36.99
2 years
C$64.98
C$ 73.98
3 years
C$101.97
C$110.97
5 years
C$175.95
C$184.95
.BLUE Domain Features
Web Hosting Canada gives you more. With each new domain name registration, you also get:
Domain Essentials (included!)
Complete DNS Control
Easily change nameservers, or create custom A, CNAME, TXT records using your Domain Manager.
Domain Locking
Protect your domain from unauthorized transfer with our security lock.
WHOIS Information Management
Update your domain's contact information with ease, to ensure it's always up-to-date
Domains Addons ($)
Domain Manager Pro
Protect your domain with more powerful Anycast DNS to help withstand large-scale attacks and increase uptime. Starting at 0.99$/mo.