Coronavirus/COVID-19 Update
In light of recent developments with the Coronavirus/COVID19 situation, I wanted to update our clients with how WHC is handling the situation and how your services may be affected.
As of March 22, all WHC staff have now made the necessary adjustments and are working safely from their respective homes. All our equipment that help run WHC services will continue to be monitored and maintained by qualified technicians on-site at our datacenters, which are exempt from the mandatory business shutdown announced earlier by the Quebec and Ontario governments.
While all services will be maintained and all our teams will continue to be available to assist you in case of problems, you may experience longer wait times when calling or chatting with us over the next few weeks, as our teams gets readjusted to these new working conditions. To help us deliver superior service during this period, we also kindly ask that you consider reaching out to us via Live Chat instead of calling, when possible. If you were planning on visiting us in person, please consider calling or chatting instead, until further notice.
It's important that we each do our part to help keep ourselves, our neighbors, and our communities safe. The time to act is now, and we are confident that governments and organizations at all levels have mobilized adequately to help limit the long term impact on Canadians. We will get through this, together.
We've also published a helpful article to help you set up your office for remote work, in the likely event that you or your team is also transitioning (or already transitioned) to a work from home approach.
In the meanwhile, our team remains alert and available to assist you with any issues with your online business, by phone, chat or email. I'll be updating this post here regularly as the situation evolves, and keep you appraised with how the WHC team is adapting to the evolving situation. If we can assist you in any way during this difficult period, please do reach out.
Until next update, be safe and stay healthy!
---
---
Web Hosting Canada
manages fast and reliable online infrastructure with 24/7 support.
Learn more about WHC
Also on the WHC Blog

WHC Affiliates: Refer a friend and earn up to $300!
If you own a website, a blog or send out emails, then you could be making money right now with the Web Hosting Canada affiliate program. What is affiliate marketing? The idea is simple: once enrolled as an affiliate,...
Read full article

The 6 Best WordPress Contact Form Plugins
In the hunt for the best WordPress contact form plugins, there are a number of important factors you'll need to understand. In previous articles of our ongoing series dealing with website contact forms, we looked at why you...
Read full article
1
How can we help?
How can we help?
Our experts are available 24/7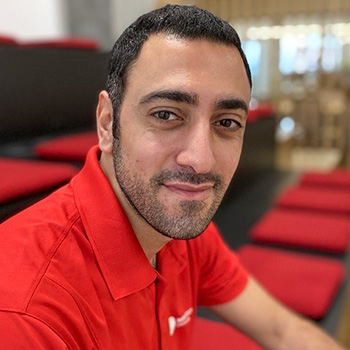 Chat Now
Questions?
Our friendly customer service team is available right now.
Start Live Chat
LIVE CHAT »