The 6 Best WordPress Contact Form Plugins
In the hunt for the best WordPress contact form plugins, there are a number of important factors you'll need to understand. In previous articles of our ongoing series dealing with website contact forms, we looked at why you should use a contact form and how to implement one effectively. In this article, we'll examine the best tools for creating contact forms on a WordPress website.
Discovering the best contact form plugin for your website can be critical to creating an online presence that converts visitors into clients and customers. While there are many contact form plugins that will get the job done, some of them are less customizable or visually appealing than others, and some handle spam attacks whereas others will let them through.
In other words, while it may be easy to find a satisfactory contact form plugin, finding the best one can be both difficult and vital for your contact form's success, not to mention that can potentially save you hours of filtering through spam messages! So let's find out which contact form plugin WHC recommends!
What is a WordPress Contact Form Plugin?
A WordPress contact form plugin, just like other WordPress plugins, allow you to extend the core functionality of your website, without needing to develop your own code. Contact form plugins make it easier to add contact forms to your WordPress website, which in turn makes it easier for your website visitors to get in touch with you. While some WordPress contact form plugins only support basic features, others include advanced functionality including quizzes and polls, auto-filling fields, and integrating with third party services. Effective contact form plugins can do a lot to increase visitor engagement.
The 6 Best Contact Form Plugins Explained
I evaluated six of the most popular contact form plugins based on functionality, user-friendliness, integrations, and overall value. If you're trying to find the best free contact form plugin or you need one for a specific purpose, this article should be of assistance.
The Forminator is a completely free plugin created by the excellent team at WPMUdev. This plugin can create not only forms, but also buzzfeed-style quizzes and polls. It even takes payments and integrates with popular email marketing services! Beyond that, Forminator looks smooth and sleek out of the box and can be easily customized to suit your website.
Unless you're looking for some specific, premium functionality, Forminator is a great, free all-purpose contact form plugin, and because it's supported by WPMUdev it's likely more secure than many premium tools on the market.
For a full listing of functions and integrations, check out the Forminator repository page. You may notice the reviews are overwhelmingly positive! This is pretty par for the course with the WPMUdev team, but I have used a number of their free plugins and Forminator is easily one of my favorites.
Ninja Forms is a sleek contact form plugin created by Saturday Drive. It features a drag and drop builder and makes integrating with payment portals and autoresponders easy. With more than twenty-seven different types of fields to choose from, the premium version of Ninja Forms comes with just about everything one could want in a user-friendly contact form plugin.
To put it simply, Ninja Forms has all the same functions as Forminator, but some of them are gated behind a tiered pricing system. I also found that while Ninja Forms can certainly produce attractive contact forms, making them match my site's styling is easier and faster in Forminator.
WPForms has taken the WordPress contact form plugin scene by storm with incredible reviews and nigh-unbeatable SEO. Similar to Ninja Forms they offer a suite of free functionality and then charge for the more advanced options. The one thing I didn't like about using WPForms was that I found it difficult to get the text input fields to size appropriately as I wanted them. Achieving my desired result was much easier with the first two plugins on this list.
That said, WPForms is pretty reasonably priced for a premium plugin and each progressive tier of their membership brings in more cool features, such as adding signatures or PDFs to forms and creating multi-step forms.
Gravity Forms is an exclusively premium plugin, so there's no free version to experiment with, however they do have a live demo available on their website. They have a one-site license, a three site license, and an unlimited site license, all of which are paid annually. The unlimited site license and the fact that Gravity Forms includes advanced functionality such as form auto filling has made it a favorite among WordPress designers and developers alike.
Despite not having a free version, Gravity Forms is very reasonably priced and offers great value; it also enhances contact pages and other entry options on websites all across the internet. I tried the Gravity Forms demo on their website, and while I found this plugin to be a bit less intuitive than the others because it uses a differently oriented point-and-click builder, I was able to create what I was after pretty quickly. I also think that if I used Gravity Forms for more than a half hour, I would get used to it easily and many of the differences would turn out to be enhancements.
Formidable Forms touts itself as "the best online form builder" and claims on its pricing page that it is the only form plugin you will ever need. My favorite thing about using Formidable Forms was how fast it installed, activated, and loaded on both the back and front ends. It is very well coded and adds little load to a website compared to some of the others.
From what I observed, Formidable Forms basic may have a few custom functions that the others lack, such as the ability to review form data before submission, but I don't think that justifies the higher prices, and in my opinion, better value is readily available elsewhere whether you want a free or paid option.
Contact Form 7 has been around almost as long as WordPress itself, but it hasn't received the same quality of loving updates. The truth is Contact Form 7 is completely free and has a ton of functionality… but it's ugly and difficult to use. I mean it when I say difficult - I've been using WordPress for a year, and I can write basic code in three languages, but this plugin confused the daylights out of me. While all the others that I tested were incredibly simple to set up in minutes, a half hour with Contact Form 7 left me scratching my head.
While CF7 certainly had its day in the sun, I don't recommend using it and can't think of a reason why I would when options like Forminator and the free versions of Ninja Forms and WPForms are available. In the WordPress world, Contact Form 7 is just a bit of a dinosaur.
Contact Form Integrations and Enhancements
What's better than having someone reach out to you through your website? Collecting their email address when they do so! Many of the plugins on this list include the ability to integrate an autoresponder such as Mailchimp or AWeber, adding anyone who contacts you to a mailing list automatically. As long as the form tells them this will happen, it's basically the same as any other opt-in.
But that's not all contact forms can do; they also work well with most major payment portals such as PayPal and Stripe. A well-designed contact form can be an easy way to add payments to any website, whether you're offering services or simple digital or physical products.
Contact Form Plugins vs Theme Contact Forms
Some themes such as Divi come with the native ability to create their own contact forms, and there are other options such as hand coding a simple one. While these options may be slightly lighter on the website's load speed, they present their own problems.
Contact forms are subject to a high rate of spam from bots built for that purpose alone. As these spambots become more sophisticated, developers come up with more advanced ways to block or trap them. These methods, known as CAPTCHAs, are built into most contact form plugins and can be turned on with a simple click of the mouse.
Contact forms that are native to a theme or hand-coded are less likely to be defensible against spam, and taking the time and effort to properly integrate a captcha is much less efficient than just using a plugin. Besides, the contact form plugins on this list are lightweight and well coded, so they probably won't slow your website down much, if at all. To take a deeper look at reasons for using a contact form, read up on 4 Great Reasons to Use a Contact Form.
Bonus Options For Creating Contact Forms
For those seeking a simple, easy-to-use, and free option that doesn't need to be installed on WordPress, Google Forms is a great solution. Anyone with a Google/Gmail account can create and share a Google Form. They can be linked to on their own or embedded in a website, and the information entered is automatically stored in Google Sheets for easy management.
If you want to integrate an advanced contact form with your WordPress website without using a plugin, Aidaform has got you covered. Aidaform forms can be integrated with almost any kind of website, making them a highly versatile option for anyone who wants to save on site speed and a database space.
Taking Contact Forms To the Next Level
If you have contact form that follows our 7 Tips For Increasing Contact Form Engagement integrated with an autoresponder and a payment option, you've come a long way from the simple three-fields and a button option. With modern code being as powerful and versatile as it is, there isn't much that can't be accomplished with contact forms. You just need to develop a decent understanding of the mechanics first, and then find the right tools. That's why we decided to create this series of articles on contact forms! Our next installment will explore how to protect your contact forms from spam with CAPTCHA technology. Read on and unleash the true power of contact forms!
---
---
Web Hosting Canada
manages fast and reliable online infrastructure with 24/7 support.
Learn more about WHC
Also on the WHC Blog

Coronavirus/COVID-19 Update
In light of recent developments with the Coronavirus/COVID19 situation, I wanted to update our clients with how WHC is handling the situation and how your services may be affected. As of March 22, all WHC staff have now...
Read full article

Effective Remote Work Strategies for Small Business (Coronavirus Edition)
The global impact of the CoronaVirus has left many businesses scrambling, forcing them to shut down their primary offices and asking their staff to work from home. With a full lockdown looming or already in effect in many...
Read full article
1
How can we help?
How can we help?
Our experts are available 24/7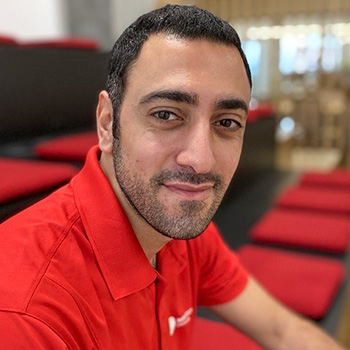 Chat Now
Questions?
Our friendly customer service team is available right now.
Start Live Chat
LIVE CHAT »