4 Great Reasons to Use a Contact Form on Your Website
If you've ever visited a website with a contact page, you may have noticed that some use forms to initiate first contact whereas others simply display their email address for you to reach out. While simply displaying your company's email can make sense for some businesses, contact forms unlock a world of possibilities! They're fairly simple to set up and fill out, and can dramatically increase visitor engagement when used effectively.
In part 1 of this 4-part series delving into the topic of Contact Forms for your website, we'll present 4 reasons why you should definitely use a contact form on your website.
Contact forms can take on many shapes and sizes, but they're essentially a set of fields and a button which allows visitors to submit information directly to you, from your website. These fields can be customized in numerous ways, to accept certain types of text (such as phone numbers or email) or even to allow visitors to upload files. Contact forms serve as an ideal first line of communication with your site's visitors, but there are a number of other great reasons to use them.
1. Increase Visitor Engagement
Keeping visitors on your website and converting them into leads is all about engagement. The problem is, even with recent advancements in code and site builders, many websites remain static and relatively uninteresting. If there isn't anything for the visitor to do other than read and look at pictures, they'll be less likely to stay engaged.
A contact form can significantly increase someone's time on the site, since it doesn't require the visitor to open their email to contact you. Even if someone doesn't end up filling it out, just seeing that you have a form might make them think about contacting you and check out other pages on your website as a result. This is also much more convenient for people visiting your site using public WiFi, who may not want to open their email on an insecure connection.
A form can also be used in creative ways - to develop a survey, for example - or to generate feedback about the website itself. It gives your visitors an easy way of contacting you without logging in to their email, creating additional touch points with visitors who interact with your website or brand.
2. Protect Yourself and Your Visitors
If you don't use a contact form, you're likely listing your email publicly on your website. While this may not seem like such a bad thing at first, it can easily lead to a massive amount of spam. How? Today, the Internet is filled with bots which spend their days crawling the internet, searching for exposed email addresses to collect and add to their mass mailing lists. Using a contact form leaves nothing for these robots to find.
Exposing your email address can also be a potential security risk. If you use that email as a login for your website or anything else, you've given malicious individuals half of what they need in order to crack your account.
Contact forms can also protect your visitor's submission as it's being transmitted to you, through the use of SSL security. Email, on the other hand, is not encrypted and all information transmitted should be considered insecure. Of course, it's possible for forms to be spammed as well, which is why it's important to understand How to Add CAPTCHA to Website Contact Forms.
3. Collect the Right Information
When you use a form to initiate contact with your visitors, you get to determine what information you ask for and whether or not the fields are mandatory. That means you can guide people in sending you the type of information that will help you decide whether you want to work with them or not. You can, for example, include an optional field where you ask about their aspirations for the next five years, or include a mandatory field asking about their interests, or even the amount they're used to spending on products or services such as yours.
Asking the right questions, in the right way, on your contact form can potentially save you lots of time qualifying leads and saying no to tire-kickers. It allows you to dictate how the conversation starts; that way, the wrong type of people won't even engage, while the right type will more likely buy what you're selling.
4. Automate Your Marketing
Many contact form plugins have advanced functionality which allows them to integrate with automation software such as email marketing platforms. So long as you clarify the process for visitors, you can record their submission, email them a "thank you", email yourself a reminder, and add them to a marketing list - all without lifting a finger.
This can all take some time to set up, but assuming your website gets a decent amount of visitors, it can save time in the long run. It can also lead to finding better clients, because of the built-in lead qualification and the ability to immediately follow up through your preferred marketing platform.
If you were so inclined, you could even establish a form which sends an email linking the visitor to a related sales funnel. This is also something you may want to communicate to the visitor up front, while ensuring that your privacy policy accurately reflects your intentions. To learn more about the functions of different contact forms, check out our list of The 6 Best WordPress Contact Form Plugins.
Ready to Create Your First Contact Form?
Clearly, there are numerous benefits to using a contact form on your website. The extra privacy and security it affords is paramount, but it can also help create visitor engagement and new leads. When we factor in the marketing automation that a contact form can unlock, it seems like a good idea to have one on your website.
Do you use a standard contact form on your website, or use them in other creative ways in order to drive more visitor engagement? Feel free to reach out to me with your ideas or share them with others in the comments below!
In our next article in this series, we'll be taking a closer look at 7 Tips For Increasing Contact Form Engagement.
Stay tuned!


---
---
Web Hosting Canada
manages fast and reliable online infrastructure with 24/7 support.
Learn more about WHC
Also on the WHC Blog

7 Tips For Increasing Contact Form Engagement
Does your contact form call out to visitors, convincing them to enter text and click the friendly button beneath the fields? Or does it create a barren wasteland on your website, an empty page visited only by spambots? In...
Read full article

2019 Year in Review & a Look at 2020!
As 2019 ends, we're not only saying goodbye to a busy year full of great moments, but also to a defining decade for Canadian businesses online! With 2020 freshly underway, it's the perfect time to look back at what was...
Read full article
1
How can we help?
How can we help?
Our experts are available 24/7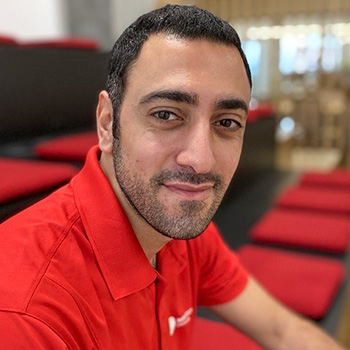 Chat Now
Search the Help Center
Questions?
Our friendly customer service team is available right now.
Start Live Chat
LIVE CHAT »