2019 Year in Review & a Look at 2020!
As 2019 ends, we're not only saying goodbye to a busy year full of great moments, but also to a defining decade for Canadian businesses online! With 2020 freshly underway, it's the perfect time to look back at what was done, and look ahead at what's coming.
What happened at WHC in 2019?
Here's a quick glance at what went down in the last year:
Better Hosting for Faster, more Secure Websites
Web Hosting got some love with free SSL certificates now included with most plans to help protect you and your visitors, free Cloudflare CDN for faster load times, a new inodes plugin to track where your account may be getting sluggish, and PHP 7.3 support to help your website run even faster. PHP 7.4 support is coming very soon!
Improved WordPress Hosting with Staging
Managed WordPress Hosting got a lot of love, as we released our much-anticipated WordPress Staging at WordCamp Montreal 2019. WordPress Staging helps you test your updates safely before pushing changes to your live website.
We've also added simple email options, upgraded the platform to default to WordPress 5.3, and deployed over 100 bug fixes and performance improvements over the past year.
Better Content to Help you Make Smart Choices
WHC released a lot of fresh content, including a very thorough Search Engine Optimisation guide to help your business get found online. WHC launched a new YouTube channel with video tutorials showing you how to get more done, faster.
The WHC Blog continues to be a great resource for Canadians looking to build a successful online presence for their business or projects. Notable posts include 6 Great Chrome Extensions for Web Designers, the Canadian Guide to Finding your Perfect Domain, a how-to guide to prepare your website for Black Friday, and a handy article showing you how to use WordPress categories and tags to organise your blog.
Greener Solutions for a Greener Planet
Amid growing concerns for our planet, WHC got serious about its environmental impact. We announced our Green Badge initiative to help promote green hosting to Canadian businesses and got ourselves Green Business Certified as well. We're making it a point to help Canadian businesses Go Green both online and off.
We grew our team to serve you better
In January 2020, over 35,000 Canadian entrepreneurs and small businesses trust us with their websites, emails and domains. We've scaled our own team and systems to provide you with the solid service you've come to rely on.
We've grown to over 60 full-time techies, engineers, and web specialists in order to help you solve your problems or lend a helping hand. We've built a solid network of partners to make sure we don't go at it alone. In 2019, we've handled over 136,743 exchanges by phone, chat and email. We ensured our systems provided outstanding availability, surpassing our guaranteed commitment of 99.99% average uptime!
What's coming in 2020?
There's a lot brewing at WHC. Here's a sneak peek at a few of the things you can expect in the upcoming year!
A better WordPress Ecommerce Experience
Selling your products and services within Canada and beyond is going to be easier than ever with an improved WordPress platform that features a new, streamlined ecommerce experience.
A more Elastic Cloud
We're improving our Cloud infrastructure under-the-hood, to empower our business users with better performance, easier scaling, and improved security as well as stability.
More Domains, Faster
We're adding more domain extensions to our available portfolio and including aftermarket domains to give you better options when choosing the name of your new online home.
Better Guides & Help Content
Including video tutorials, eBooks, and new Help Center articles to guide both new and experienced users in making their online presence a success.
A new office!
We'll soon be moving our digs to accommodate a growing team. Looking to embark on a new challenge? We're hiring!
Looking forward to the journey ahead!
We're excited to break new ground this year, and continue to help Canadian businesses get ahead and stay ahead of the competition. As the web helps bring people closer wherever they may reside, we'll continue to be here to help you and your business reach clients even further.
Is there something in particular you'd like to see changed, added or improved in 2020? Reach out to us and let us know!
Happy hosting,


---
---
Web Hosting Canada
manages fast and reliable online infrastructure with 24/7 support.
Learn more about WHC
Also on the WHC Blog

4 Great Reasons to Use a Contact Form on Your Website
If you've ever visited a website with a contact page, you may have noticed that some use forms to initiate first contact whereas others simply display their email address for you to reach out. While simply displaying your...
Read full article

What are inodes and how can I count them?
What is an inode? An inode (or index node) is an object that stores information about a file or directory. Each file or directory corresponds to an inode, so the total number of inodes in your account is directly linked...
Read full article
1
How can we help?
How can we help?
Our experts are available 24/7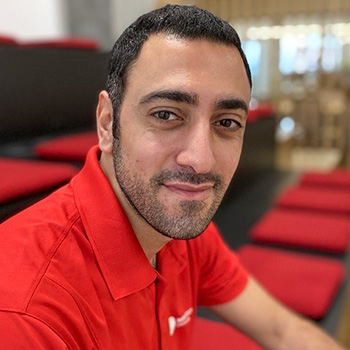 Chat Now
Questions?
Our friendly customer service team is available right now.
Start Live Chat
LIVE CHAT »