WHC Affiliates: Refer a friend and earn up to $300!
If you own a website, a blog or send out emails, then you could be making money right now with the Web Hosting Canada affiliate program.
What is affiliate marketing?
The idea is simple: once enrolled as an affiliate, you place a special tracking link to WHC on your website, blog or emails. When visitors follow the link and make a purchase, you earn a commission.
With different banners, finding one that works with your specific layout and style is easy. And the best part? Setting up the affiliate program takes only a couple of minutes, helping you turn your online project into a passive revenue machine!
How much can I earn with the WHC affiliate program?
Our top earners generate over $10,000 a month. Individual commissions can range from 20$ to 300$ depending on the referred product. Even if you average about one sale a week you can earn over $5,000 per year.
Considering we all know a few people who could use a website, professional email, better online security or reliable web hosting, you could be connecting friends and colleagues with a quality service while generating revenue. Have a look at our commission structure to understand all the possible avenues for revenue.
How easy is it to set up the affiliate program?
Very easy!
If you're not already a client, register your account (it's free)
Log in to your WHC Client Area, and activate your Affiliate status
Your unique referral link is now listed. Use it, or click on the Banners tab for image ad banners

Choose the banner you want to use and copy the html code
Sign into your website so you can manipulate it
Find the page(s) you wish to advertise on and decide where the banners should go
Insert the affiliate banner code into the appropriate location on your website
Watch the results come in!
Depending on the content management system your website runs on (WordPress, Weebly etc.) there will be different ways to add the code. If you are not familiar with how to manipulate your website, talk to your webmaster. They should be able to add a banner within minutes.
Now, whenever a person clicks on your link and makes a purchase, you'll earn commissions!
How can I maximize my earnings with the affiliate program?
There are many ways to make the most of your affiliate potential.
Every affiliate has a main referral link clearly shown in the affiliate section of your WHC client area. This link is your magic key as it tracks your affiliate account.
Add a link in your blog: You can incorporate the link into text so that a person can click on a word to visit our website. Writing an authentic testimonial about your hosting experience with WHC on your website and sharing it with your affiliate audience generates solid leads.
Newsletters and emails: A banner, a text link or an image link can also go in any newsletter or email.
One excellent option is adding something like, "Check out my favorite web hosting company" or "looking for hosting deals?" as a link underneath your email signature, making every email you send out a possible source for revenue. However, if you perform an email marketing campaign, please ensure that it follows Canada's Anti-Spam Legislations (CASL).
Create a review: have you had a positive experience with Web Hosting Canada? You could create a review that tells the story on your website, blog, or even as a video on YouTube! Many people will search for "whc review" or similar terms before making a purchase, and if they find your content helpful they may use your affiliate link!
Post on social media: if you use Facebook or Twitter, you can share your affiliate link with friends and followers there (and on some other social platforms). Just make sure that you're clear about disclosing your potential to earn a commission!
How can I track my progress in the WHC affiliate program?
When you go into your WHC affiliate account you will automatically see the number of clicks, signups and conversion rate.
Clicks= how many people clicked on the link
Signups= how many people bought something after clicking the link

Conversions= the percentage of how many clicks turned into sales. The higher the better!

To see that the affiliate program is working properly all you have to do is go to your website and click the link yourself. After you follow the link, go back to the WHC Affiliate console and you should see it reflected in 'clicks'.
Want more detailed information? Go to the referrals tab for details on date of purchase, product, cost and commission.
How do I receive my commission?
To receive your commission, you simply need to click on the request withdrawal button under the earnings tab once you have reached the minimum amount: C$120. Affiliates may choose to have the withdrawal done through PayPal or by check.

Earn Recurring Revenue with Reseller Hosting
Are you tech-savvy and looking to make more money? Consider our reseller hosting program.
Reseller hosting allows you to take control of the sales process by selling web hosting services as your own. While affiliate referrals generate one-time commissions, with reseller hosting you set the plan pricing and keep all profits, thus generating recurring revenue so long as the client stays with you.
Canadians Helping Canadians, Helping Canadians = a win for Canada
Web Hosting Canada is proudly Canadian and proud of the reliable and competitively priced services we offer. It feels even better to know that our affiliate program can result in a triple 'win' for Canada. When a sale is made through our affiliate program, you earn revenue from the referral (win #1); your referral gets a great hook-up with a high-value service provider to promote their Canadian presence online (win #2); and the entire transaction stays within Canada, helping bolster the local economy (win #3)!
Improving your earning potential with minimal effort while promoting Canada? Sounds pretty good!
Happy Hosting,
The Team at WHC.
---
---
Web Hosting Canada
manages fast and reliable online infrastructure with 24/7 support.
Learn more about WHC
Also on the WHC Blog

Beware of Coronavirus Scams!
The Coronavirus is not the only pandemic raging across the globe. Fear and greed, referred to by legendary investor Warren Buffett as "super contagious diseases", are both running rampant as well. You've probably...
Read full article

Coronavirus/COVID-19 Update
In light of recent developments with the Coronavirus/COVID19 situation, I wanted to update our clients with how WHC is handling the situation and how your services may be affected. As of March 22, all WHC staff have now...
Read full article
1
How can we help?
How can we help?
Our experts are available 24/7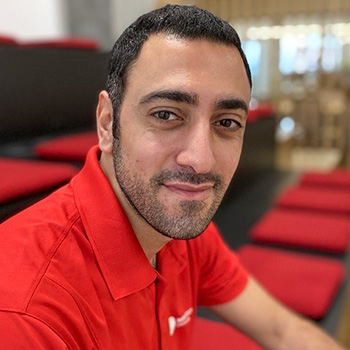 Chat Now
Questions?
Our friendly customer service team is available right now.
Start Live Chat
LIVE CHAT »