Introducing .CA Domain Backorders
We just launched our new Backorder Tool for .CA domains!
That's right! You can now secure valuable .CA domains before they become available to the general public with WHC's new Domain Backordering tool.
What is a domain backorder? How does it work? Why should I consider domain investing? We'll explain everything right here, right now. But first, some much-needed context:
A domain is forever! No wait, that's a diamond...
Domains, however, are all set to expire at some point, and every week, a portion of these expiring domains are not renewed for various reasons. We're talking thousands for .CA only!
What happens to expired domains?
These previously-owned domains are then ready to become available for registration again. And, just like diamonds, some are more valuable than others, thereby generating more buzz around their new availability.
Which means some people will want to be first to get their hands on these domains the second they become available again.
But, what if there was a way to get your hands on them before anyone else? *Enter Domain Backordering!*
What is Domain Backordering?
In a nutshell, domain backordering is the process through which you can request and eventually secure these previously-owned domain names before they become available again to the general public. And yes, we just launched our own Backorder tool for .CA domains!
How does it work?
Knowing that thousands of expired .CA domains are released every week by CIRA for general registration, the backorder tool lets you browse (in advance) the list of domains about to be released at the drop and decide if any of them are worth backordering.
Funny story: Someone was even able to secure Google.com.ar (Google Argentina) for a brief period a couple of years ago.
Some of the domains that drop during TBR are extremely valuable and represent a great opportunity to obtain a unique domain for a new business project or even to invest in a domain name at a bargain price, before anyone else.
First, let's make sense of this new lingo:
Domain Backorder
The process through which a client can request and eventually secure a recently expired domain that is about to be deleted. It gives you the chance to secure the domain during the Domain Drop, as part of the "To-Be-Released" (TBR) process.
Domain Drop
The specific event during which expired .CA domains become available to registrars through a competitive first-come-first-served Backordering process. 'The Drop' takes place every Wednesday at 2PM EST, and can last up to an hour.
Registrar
An accredited company (like us here at WHC!) responsible for registering and managing the domains on behalf of the client.
Registrant
An individual or an entity that registers a domain name for the duration of its registration.
Registry
The governing entity that controls, maintains and sets the price for a specific TLD (like .COM, .NET, .ORG or .CA) E.g. Here in Canada, the registry managing .CA is CIRA.
CIRA
CIRA is known as 'Canada's Internet'. Their acronym stands for Canadian Internet Registration Authority and they're a member-based not-for-profit organization that manages the .CA top-level domain (TLD). They also aim to create a secure, accessible and resilient internet, for all Canadians. We love CIRA!
How do I backorder a domain?
It may sound complex, yet it's quite simple:
Browse the list of domains about to drop (finalized every Monday morning)
Place your bids on the domains you would like to backorder
Tune in for the Drop every Wednesday at 2PM EST (or 3PM EDT)
If WHC is successful in securing the requested domain, one of two things can happen:

If you are the only bidder for that domain, you win the domain! Its ownership is transferred to you once you have paid your entry bid and claimed your domain from your Client Area.
If there are multiple bidders for that domain, an auction for that domain starts. The auction lasts 24 hours and closes the next day, as early as Thursday 2PM. The highest bidder wins the auction and receives ownership of the domain following payment.

After you win an auction, or if you are the only bidder for a domain, an invoice will automatically be created and we will attempt to bill your registered credit card.
If WHC is unsuccessful in securing a backordered domain, you will not be charged. The entire process is therefore entirely risk-free!
As soon as your payment is processed, you can claim the domain, and it's yours! As part of the domain claim process, you'll need to specify the new domain owner's contact information, just like you would for any regular domain registration.
You can learn more about how to backorder a domain here.
What's a "Hot" Domain?
Some domains are more valuable than others. Every week, our team of domain experts (which includes experienced domainers) hand-picks some of the hottest domains about to be dropped, saving you precious time that would otherwise be spent scrolling through thousands of domains.
These are generally shorter domain names (2 to 4 characters) or popular keywords that are likely to make for a strong online presence.
Hot domains are easy to spot with the little fire icon () right next to the domain name in the list. Needless to say, these domains almost ALWAYS end up at auction.
You can also choose to sort domains by 'Keywords', 'Starting with', or 'Ending with'... making the search much easier for you.
How much should I expect to pay for a backordered domain?
Entry bids start at $20 (among the lowest in the industry), which cover the cost of a 1-year registration for that domain. The final price will always depend on the level of interest in the domain. Domains secured through the backorder process can sell anywhere from $20 to amounts in the four and sometimes even five digits. It's not uncommon to see some of the most popular domains that go up for auction close at amounts exceeding C$3,000.
However, the best part of backordering is that you won't be charged any fees unless you win the domain, so there's no risk involved in participating!
To sum it all up…
Whether you're looking to buy a domain name for your new website or want to explore domain investing, you should check out the new Domain Backordering tool. This could be your next great opportunity!
If you want to learn more about the Backorder policies and procedures, (and we strongly recommend you do before you invest any money) check out our Domain Backorder Terms & Conditions.
Want to check it out but don't know where to start? Simply browse the list of available domains on our Backorder page and bid on the ones you think are valuable. That's it!
Oh, and make sure to bookmark this page, as this is a list you're going to want to check regularly.
Search. Bid. Win... with .CA backordering!
---
---
Web Hosting Canada
manages fast and reliable online infrastructure with 24/7 support.
Learn more about WHC
Also on the WHC Blog

Introducing cPanel 98 & 100
What is cPanel? If you're using Web Hosting Canada's web solutions, then you likely know that it's the company behind the human-friendly control panel you use to manage your web services. cPanel, being the world standard...
Read full article

Log4j vulnerability: What you need to know
As you've probably heard, a critical vulnerability in a Java Library called Log4J was discovered last week, affecting millions of websites running Java applications around the world. Log4J is a common software present...
Read full article
1
How can we help?
How can we help?
Our experts are available 24/7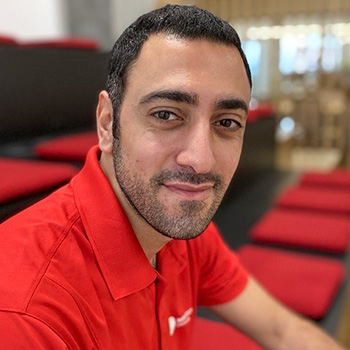 Chat Now
Questions?
Our friendly customer service team is available right now.
Start Live Chat
LIVE CHAT »