Divi vs Elementor: Which WordPress page builder is better?
When it comes to creating websites, a content management system (CMS) is usually a must. And in terms of CMS, WordPress is undoubtedly the international leader.
Obviously, to be able to create a WordPress site that packs a punch, you need to know how to use the right tools. It's also no secret: there are plenty of tools, plugins and builders available for making a WordPress site, but unfortunately, not all of them work.
In this article, we present two tried-and-tested themes: Divi and Elementor. When it comes to building a dynamic site with ease, a page builder is the way to go. But which one to choose? Let's take a look at the following comparison.
Divi Builder
First of all, it's important to remember that Divi, like the Pro version of Elementor, is much more than a page builder. It's also a theme and a theme builder, making it a one-stop-shop for users looking to create dynamic websites. This also, by the way, makes it one of the most popular WordPress themes in the world.
Page builder:
a tool for creating attractive website layouts, without coding.
Theme: a set of files that determines the look and layout of a WordPress site.
Theme builder: a tool that lets you create your own WordPress theme without having to write any code.
In a nutshell, a page builder is used to create individual layouts, a theme governs the overall look of the site, and a theme builder offers in-depth customization of the WordPress theme as a whole.
In this article, we'll focus on the page builder.
Features
Despite all the options on offer, the Divi builder has a rather intuitive interface, and allows you to create highly dynamic pages. Not only does it boast an extensive library of templates to help you design these pages, but it's also easy to use, thanks to its drag-and-drop functionality. The possibilities are almost endless.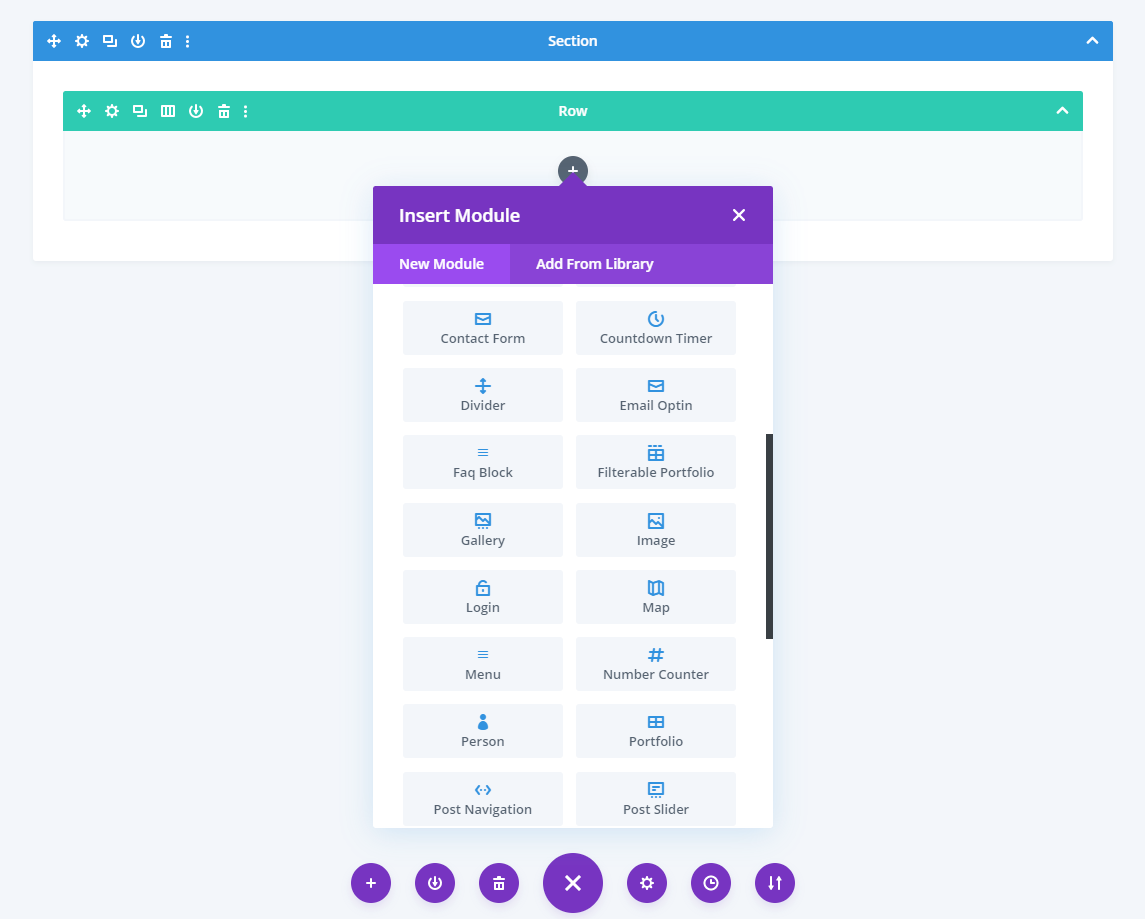 Pros
Advanced block page customization makes for unique sites
Design options are highly flexible
Mobile compatibility is easy to set up
The option of working in Front-End mode means you can see the changes you've made in real time
The integrated page templates, available in the library, make it super easy to get started
Single license payment is ideal if you have several websites
Very efficient customer support, available 24/7 via chat, where the technician can actually take over the site to help make changes; in addition, Divi offers an extensive database of video tutorials
Cons
The price tag is quite high, as you'll have to spend over $250 for the license; however, this is a one-off payment and you'll have lifetime access to build as many sites as you like
The learning curve can be steep for beginners, especially with so many customization options
Customer support is only available in English
Divi-designed sites slow down considerably if you don't optimize images and content
Elementor
Elementor is a famous page builder for WordPress, known for its user-friendly interface and extensive customization options. Ideal for both beginners and experts, it simplifies website creation, enabling users to design responsive, visually appealing sites with minimal effort. Let's delve into the features that make Elementor a great builder for WordPress website creation.
Features
Like Divi, Elementor offers an intuitive interface, despite the many options available. This page builder also lets you create dynamic sites thanks to its drag-and-drop functionality. It offers a variety of tools for tailoring your site to your needs.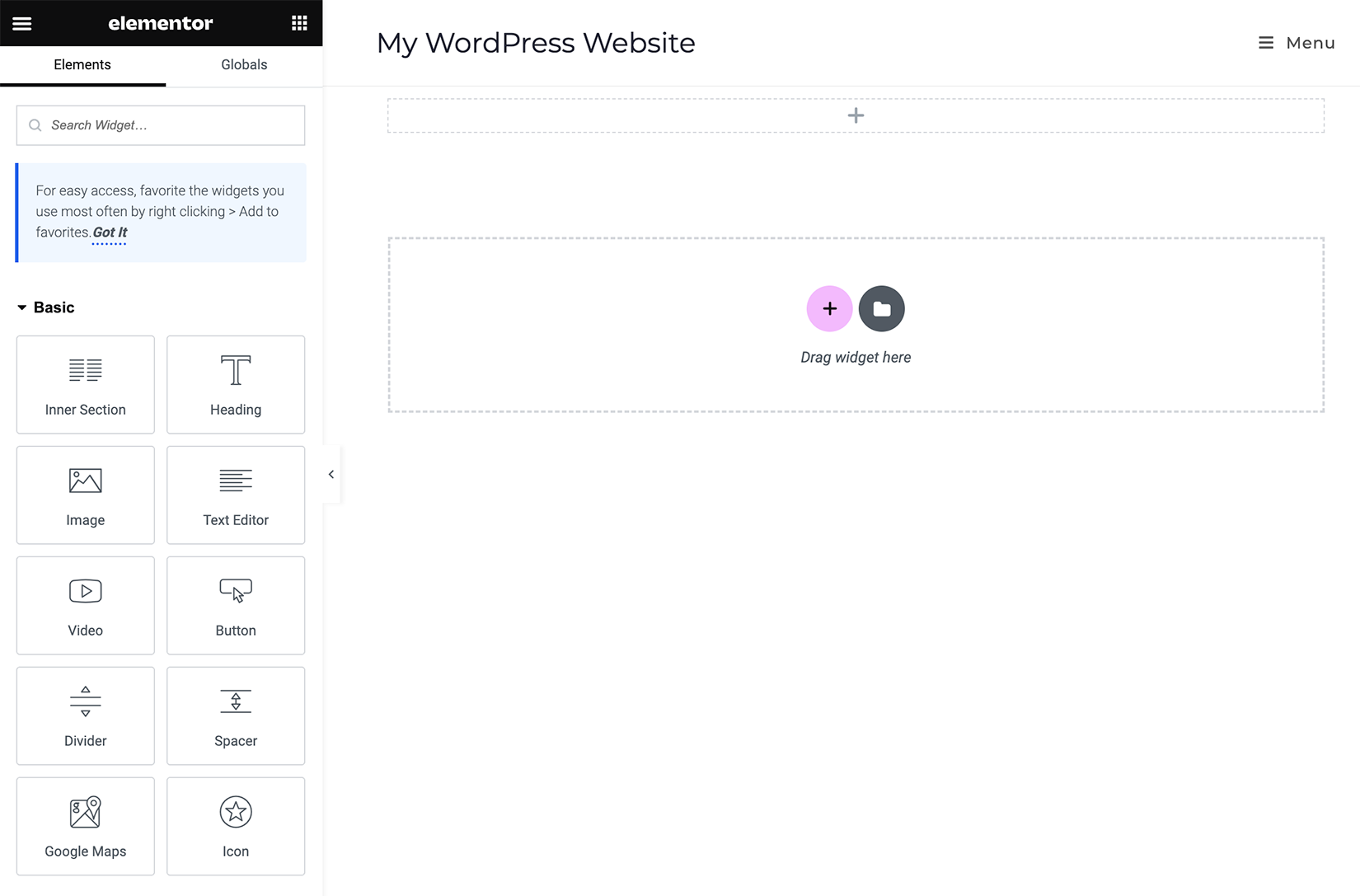 Pros
The free version of Elementor may be adequate for building basic sites
Like Divi, it can work in Front-End mode, allowing you to preview, in real time, how your site will appear to users
Elementor offers a mobile-specific editing mode, allowing users to check and adjust the appearance of their site for phones and tablets
There are fewer options than with Divi, which makes Elementor much more intuitive and concrete, whether you're a beginner or an expert
Customer support is available by e-mail and chat 24/7, as are a host of articles, videos and frequently asked questions (FAQ) that answer many basic queries.
Cons
The free version of Elementor will plateau rather quickly; to access many of the advanced features, you'll need to pay for the much more comprehensive Pro version
Even with the Pro license, the number of sites you can design is limited: $199 per year, for instance, will allow for a maximum of 25 sites
As with Divi, customer support is only available in English
Comparison table
The following table summarizes the tools' key features.
| | DIVI BUILDER | ELEMENTOR |
| --- | --- | --- |
| User interface | Divi Builder is intuitive, but requires a steep learning curve due to the complexity and diversity of its options. | Elementor's interface is intuitive and suitable for beginners and more seasoned users alike. |
| Price | Divi Builder offers a one-time payment for lifetime access. Although the initial cost is high, it can pay off in the long run, especially if you create several sites. | Elementor offers a free version, but functionality is limited. The paid Pro version is more affordable for those planning to create a single site. |
| Creative flexibility | Divi Builder offers flexibility and wide-ranging design options. Thanks to advanced customization, you'll be able to create a unique site. | Elementor also offers great flexibility, with simplified options to suit both beginners and experienced users. |
| Themes | Divi is a Wordpress theme in itself, as well as a page builder. It lets you design a site from A to Z, without adding an external theme. | To use Elementor, you'll first need to choose a Wordpress theme. You can choose from a range of free or paid themes. |
| Template library | Offers a wide choice of pre-designed templates to suit different business sectors. | Offers a vast library of templates available for customization. |
| Performance | Sites designed with Divi offer stable performance, but are reputedly slower. Optimizing images and content is essential to maintain fast loading times. | Similarly, with optimized images and content, Elementor delivers solid, fast performance – even with the most advanced features. |
| Adaptive (Responsive) design | Divi offers adaptive design options to ensure your site is responsive across different devices. | Like Divi, Elementor offers features to optimize adaptive design. It's even possible to see changes in real time. |
We consider the two builders equivalent in terms of the following:
Mobile compatibility
Real-time site editing (Front-end)
Block page customization
Customer support
In the end, do I go for Divi or Elementor?
Ultimately, we're not going to recommend one tool over the other. However, we suggest you try out the free versions of Divi and Elementor to familiarize yourself with both. After that, you'll find it much easier to decide.
As you can see, each has its own advantages and disadvantages, even though the two builders are very similar.
Perhaps you'll choose to look at other page builders? Here's a non-exhaustive list of other tools you can use to create your site's layout:
Obviously, these aren't our first choices; if you've got the budget, we suggest you concentrate on Divi and Elementor.
We'd also love to hear from you. Are you on Team Divi or Team Elementor?
---
---
Web Hosting Canada
manages fast and reliable online infrastructure with 24/7 support.
Learn more about WHC
Also on the WHC Blog

6 reasons to update WordPress
In the fast-paced world of website management, keeping your WordPress site up-to-date is more than just good practice—it's essential. Doing your WordPress updates regularly means having the peace of mind that...
Read full article

WordPress 6.4 "Shirley" is here
On November 7, 2023, WordPress introduced its third major update of the year — WordPress 6.4, affectionately named "Shirley" in honor of the jazz virtuoso Shirley Horn. Inspired by Shirley's musical finesse, this new...
Read full article
1
How can we help?
How can we help?
Our experts are available 24/7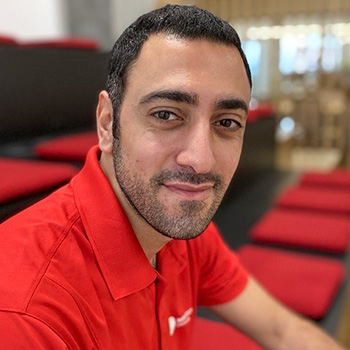 Chat Now
Questions?
Our friendly customer service team is available right now.
Start Live Chat
LIVE CHAT »