WHC is now an ICANN Accredited Domain Registrar
In December 2020, Web Hosting Canada (WHC) achieved an important milestone in its drive to become Canada's leading online solutions provider by becoming accredited with ICANN, the Internet Corporation for Assigned Names and Numbers.
What is ICANN?
Formed in 1998, ICANN is a not-for-profit organization that helps establish policies and coordinates the efforts to make domain names — and to a greater extent, the Internet — work.
ICANN oversees the management of the root nameservers that power the Domain Name System (DNS), the various registries that operate Top-Level Domains (TLDs) such as .com, .net and .quebec, and the registrars such as WHC that provide these domain names to end users like you.
What is ICANN Accreditation?
ICANN accreditation is a certification a company can receive that enables them to sell domain name registration services directly to businesses and individuals. Once accredited, a company becomes a registrar and can establish direct relationships with domain registries.
ICANN's accreditation process thoroughly verifies that the company has:
Solid finances to sustain its activities in the long run
The staff and expertise to handle a domain name's management throughout its entire lifecycle and provide assistance to clients throughout this process
Redundant and secure systems to ensure maximum availability and adequately protect confidential client information
The expert know-how to intervene when legal disputes or abuse incidents arise
This certification needs to be maintained and renewed annually.
Without this accreditation, a provider can still offer domain name registration services but will do so as a reseller, relying on another ICANN-accredited company to ultimately fulfill their orders.
What does this mean for you?
Here's what our ICANN accreditation ultimately delivers:
More trust and accountability

You now have external assurances that your domain names are registered and renewed by a provider that has been thoroughly vetted and is equipped to safely and securely manage your domains for you.

Better pricing and promotions

By cutting out the middleman, WHC can now work directly with the registries to deliver better promotions and pricing to you.

Improved access to premium and aftermarket domains

You'll soon have access to special domain names that were previously unavailable, gain the ability to resell domain names you've already registered, and secure expired domain names before they become available on the open market.

Faster time-to-market for new TLDs

You will have faster access to pertinent new domain types as they are made available by the registries, allowing you to secure that great new domain name... faster.

Added control for a more integrated experience

You can expect better tools in your Client Area for simplified domain management, including parked domains, forwarding and bulk changes.

Domain name reselling

Resellers and domainers will soon be able to leverage our registry partnerships to resell domains directly through WHC rather than use third party suppliers.
ICANN Accreditation: Paving the way forward
WHC has become the 18th ICANN-accredited registrar in Canada and one of the only ICANN and CIRA-accredited providers whose primary focus is the Canadian market. This makes WHC a more resilient partner and a go-to provider for all Canadians' domain name needs, both local and international.
This achievement paves the way for WHC's future growth and development, but keep in mind that some of its impact may only be felt in the months and years ahead.
Thanks to a team obsessed with delivering value through automation and focused on building Canada's online platform of the future, we're incredibly excited about the potential this will ultimately unlock. We're already working furiously towards delivering the next set of features and improvements that will help realize your next online project.
Stay tuned for more to come!
---
---
Web Hosting Canada
manages fast and reliable online infrastructure with 24/7 support.
Learn more about WHC
Also on the WHC Blog

A look back at 2020 + Sneak Peek at 2021
2021 has finally arrived, and for some the new year could not have come any sooner. Regardless of how you felt about 2020, one thing was for sure: it was a year of change. How did 2020 go down? Let's take...
Read full article

Happy Holidays from WHC!
The year is coming to an end and we didn't want it to pass without expressing our gratitude for your continued business and support. It's been a tough time for many business owners in Canada and around the world, but...
Read full article
1
How can we help?
How can we help?
Our experts are available 24/7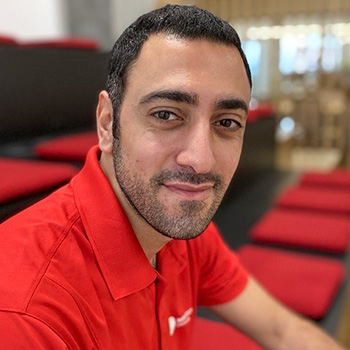 Chat Now
Questions?
Our friendly customer service team is available right now.
Start Live Chat
LIVE CHAT »