Canadian Cloud Servers
Introducing Canada's Fastest Cloud Servers
Unparalleled Performance with RAID-10 Full SSD Drives
Start small and scale easily (up to 512GB RAM)
Managed by our Experts. Includes cPanel & WHM
Compare Cloud Servers
Trusted by over 60,000
Canadian Small Businesses

Ella Tsang
psimella.com
I have nothing but AMAZING experiences with the WHC live chat support. I started my website making journey with WHC and it has always been so smooth to get assistance… I will continue to recommend you guys to my friends and clients.

Richard E. Ward
tydbytes.com
I recently moved my web hosting to Web Hosting Canada and I would happily give them 10 Stars. Apart from providing me with a solid technical environment, they have provided me with absolutely First Class, friendly, informative and fast support.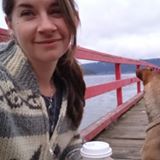 Jessy Maria
Incredible customer service! Every time I get stuck, I know I can ask for help and receive a fast and very helpful response. I would highly recommend Web Hosting Canada to anyone, including beginners to the web hosting world.
Read more reviews
Powerful Canadian Cloud Servers at Your Disposal
Fully Scalable Resources
Increase your server resources within seconds, as needed
RAID-10 Full-SSD Drives
Blazing fast storage, up to 7x faster than the competition
Managed & Optimized
Finely tuned configuration for maximum performance
cPanel Control Panel
Easily host & manage your domains
Easy Cloud Management
Manage all your servers from your Client Area
24/7 Support
Knowledgeable experts here to help
Customize Your Cloud Server with Powerful Options
We Manage Your Server. You Run your Business
Standard Management – Included
We manage your servers to keep things running smoothly.
cPanel/WHM pre-installed & pre-configured
Optimized for Performance & Security
Regular OS, Kernel, & PHP updates
60-minute or less 24/7 first response
Free Migration from other providers
Automated Ping Monitoring with alerts
Web Application Firewall Protection
Hardware replacement 4-hour guarantee
Advanced Management – C$99/month
Expert management solutions for the most demanding businesses.
Everything you get with Standard Management, but also:
Performance & HTTP monitoring & support
MySQL/MariaDB monitoring & support
Pro-active Performance Interventions
Advanced Firewall configuration
PCI scan remediation assistance
Secure Anti-spam configuration
Email BlackList scanning & support
Up to 2 hours/month of SysAdmin work
Need More Power?
Try our
Canadian Dedicated Servers
,
starting at just
C$157.79
/
mois
month
View Dedicated Servers
We're Serious about your Server's Security
Managed Linux Cloud Servers includes multiple layers of security
Automated Operating system and control panel security patches, including rebootless virtual patching to thwart 0-day security vulnerabilities, powered by KernelCare.
Advanced ConfigServer firewall featuring intrusion detection and brute force password protection.
Application firewall rules to block malicious requests and to protect popular applications such as WordPress, Joomla and Drupal against common vulnerabilities.
Distributed Denial-of-Service (DDOS) Protection with automatic detection and mitigation.
Tweaked Apache, database (MySQL/MariaDB) and PHP configuration with security in mind.
Automatic local backups, and off-server backups available upon request for increased reliability.
Automatic SSL security on all your domains and subdomains.
Got hacked? Our professional SiteSafe Protection service is available to quickly clean your website if it's been compromised
Previous
Next
Next Generation Datacenters
For Ultimate Reliability
24/7 Physical security
On-site surveillance teams, restricted access by security badge, video surveillance, and fire detection/suppression systems.
High availability Infrastructure
Systematic double power supply, UPS, generators with 48 hours of initial autonomy and 2 failover network rooms.
Redundant networks with multiple failovers
Over 8Tbps capacity in North America and 4.5Tbps in Europe as well as 33 peering points in 3 continents.
ISO 27001 certified datacenter
Multiple certifications, confirming its high standards in security by an external independent audit.
Eco-friendly datacenter
Powered by renewable energy and with reduced power usage thanks to special watercooling and aircooling technology.
100% Canadian datacenters
PIPEDA compliance, ensuring your data is protected by Canadian law against intrusive provisions from USA's Patriot act.
Cloud Servers FAQ
Unlike Web Hosting (also commonly referred to as shared hosting), Cloud Servers give you access to dedicated resources on a shared physical webserver. This means you have more control, reliability and performance than you would with regular web hosting.

Unlike Dedicated Servers, Cloud Servers share the same hardware with other Cloud Server clients, making performance degradation caused by other users still possible, although quite rare. By sharing the same physical hardware, you also share the costs, and as such Cloud Servers can deliver similar performance to entry-level dedicated servers at a fraction of the cost. Cloud servers are also elastic, and can be upgraded automatically at any time.
There are a few reasons why you would want to upgrade your web hosting to Cloud servers.
You should upgrade to Cloud hosting if you require superior performance, such as faster CPU, more memory (RAM) or faster read/write operations (IOPS). If your website is regularly being throttled on the web hosting platform (as shown in your cPanel), a Cloud server upgrade will be beneficial to you.
Your website or application may require a special configuration to run properly. While web hosting does not provide full flexibility, Cloud servers do. You could, for example, increase the maximum execution time for your scripts, increase the maximum hourly limits of your email campaigns, and more!
You may also choose to upgrade to a Cloud Server if you require superior reliability. Unlike web hosting, Cloud Servers do not share the same hardware with hundreds of other clients and generally provide improved stability, uptime, and performance.
Unlike other providers, Web Hosting Canada has spared no expense to make our Cloud Servers your go-to solution for demanding websites and web applications. How?
We use exclusively local RAID-10 SSD storage, widely considered the fastest commercial storage technology available, and up to 7x faster than traditional virtual servers.
Our servers are carefully configured and optimized for performance and security, so that you can make the most of them from day one, and use as you would a regular web hosting account.
You have full root access, granting you full control over your server, should you require it.
Hosted in Canada, on Canadian IPs and backed by our expert 24/7 Support.
Linux Cloud Servers are your best choice for most websites, and include the industry-leading cPanel control panel. They are recommended for WordPress, Joomla, Drupal, Prestashop, and most other applications that use PHP, Perl and Python scripting languages. They support MySQL, PostgreSQL, and MariaDB databases.

Windows Cloud Servers come preloaded with Windows Web Server 2012, and are recommended for users that want to connect to their servers with Remote Desktop, or run websites using ASP or ASP.NET technology. Windows Cloud Servers include the Plesk control panel, which supports up to 10 domains at no additional cost, and work with MySQL and SQL Server (requires license) databases.

Unless you specifically require a Windows server due to technical constraints, Web Hosting Canada recommends Linux Cloud Servers for optimal performance and reliability. If you are still unsure which to choose, simply get in touch with our helpful 24/7 sales team.
The right server will depend on your expected usage in disk space as well as your desired performance in terms of CPU and memory (RAM). Contact our friendly sales team for help choosing the right Cloud Server solution.
Managed Cloud Servers
are optimized and maintained by WHC experts to ensure best performance and reliability. If your server goes offline (no ping) our monitoring system will alert us and our team will attempt to resolve the problem for you, without needing your intervention. All Cloud servers include the industry-leading cPanel Control Panel along with WHM and our 24/7 support.
Unmanaged Cloud Servers
must be maintained by the client. WHC still ensures hardware and network availability, while managing the virtualization layer.
Absolutely! Transferring your website to Web Hosting Canada normally involves two steps: transferring your domain registration, and transferring your website content. Our team can help perform both operations for you, free of charge. Simply drop us a line to request a Professional Site Transfer.
If you'd like to find out more about transfers or if you'd prefer to complete the transfer yourself, consult our Knowledgebase Article about
How to transfer your website to Web Hosting Canada
.
Yes! Simply order them from your
Client Area
. Additional IP addresses are available at an added cost, and may require a valid justification.
---
1
View the product and legal disclaimers
From the WHC blog

PHP 8.0 and 8.1 are now available
PHP 8.0 & 8.1 are both available on WHC's Web Hosting, Reseller Hosting, and Managed WordPress plans. For Cloud and Dedicated plans 8.0 is now ...
Read more

Free SSL Security is Now Included!
Great news for Web Hosting Canada's website owners and their visitors: AutoSSL is now included and enabled on most of our hosting solutions, providing..
Read more