Web Hosting Canada's 2018 Year in Review + 2019 Sneak Peek
2018 was a huge year for website owners and operators. Innovative tools and important platform updates have created effective new ways to grow and succeed online, with Web Hosting Canada leading some of these initiatives for Canadian small businesses. Let's review some of the highlights!
New WordPress Hosting and a New WordPress Experience
August 2018 saw the launch of WHC's very own Managed WordPress Hosting, designed from the ground up to help you get your WordPress site online quickly, make it run faster than ever while keeping it updated and secure. The launch coincided with Montreal's WordCamp conference, where WHC's team hosted a talk on the topic of WordPress security and had a chance to meet face to face with new and existing clients.
In early December and after much anticipation WordPress 5.0 was finally launched. It introduced Gutenberg, a new visual editor that promises to change the way you manage your websites.
Better Performance for Faster Websites
Performance was front and center in 2018. WHC continued upgrading web hosting, WordPress hosting and reseller hosting plans to full SSD storage providing some of the fastest read/write performance available on the market today. Fast storage was just the beginning: WHC clients got another boost as LiteSpeed server technology was deployed, improving response time and stability. A few months later saw the deployment of LiteSpeed Dynamic Caching making even complex WordPress, Joomla and Drupal sites load faster than ever.
Improved User Experience to Get More Done, Faster
Not to be outdone by under-the-hood improvements, WHC clients got more power in the palm of their hand with cPanel iPhone App, helping them manage their cPanel hosting account on the go. And speaking of help, WHC's knowledgebase got a facelift, helping clients find answers to their questions faster than ever. All this, in addition to the hundreds of tweaks, updates and fixes that we've made to our existing tools and dashboards in order to make your journey simpler and more intuitive.
A Focus on Security
With the number of significant security breaches and incidents, privacy of information and cybersecurity were hot topics in 2018.
The year kicked off with the massive CPU security flaws known as Meltdown and Spectre, affecting most computer systems and devices on the planet. A few months later, Facebook and Google breaches confirmed that even large technology companies, that you may have trusted with your personal data, are not the fortresses we thought them to be. If security vulnerabilities weren't enough, malicious techniques such as domain slamming and cPanel phishing scams continued invading inboxes and potentially harming unsuspecting targets.
But there were also many steps taken to protect users in 2018. Europe's new privacy framework, called GDPR, raised the global standard of personal information privacy protection, and WHC took its own steps to safeguard its clients' data with an updated privacy policy. Google took security a step further as well, as its Chrome browser started flagging sites that didn't use SSL encryption as Not Secure, while WHC's Weebly plans were improved to now include free, automatic SSL security on the Starter or greater site builder plans.
WHC deployed Imunify360, its most powerful security system to date across all its web hosting, WordPress hosting and reseller hosting plans. This advanced firewall adds six additional layers of security to your websites, uses artificial intelligence to proactively protect against undiscovered exploits and herd intelligence to create real-time security protocols against evolving threats.
Connecting Canadians with Information that Matters
Keeping you informed to make smart decisions is an important part of our job, and 2018 allowed us to dive deeper into subjects that Canadians and Canadian businesses wanted to know more about.
We took a deeper dive into the history of .CA, Canada's official domain extension, while also exploring the importance of having your data hosted in Canada for security, confidentiality and performance.
With the ongoing concerns of global warming and worrying expert reports of the growing effects of man-made emissions on our planet, we delved into what it means to be an eco-friendly hosting company, how we have gone green by making smart choices in our datacenters and how you can too.
As there are so many website and hosting providers online, we've also outlined what we believe are the most important factors for choosing the right hosting company. We've done the heavy lifting for you and put forward all the data that you need to make smart, informed decisions about the well being of your websites.
Canadian small business were thirsty for information on how to gain visibility online and how to drive visitors to their websites. In a series of blog posts, WHC explained the easiest way to increase visibility Google with rich results and how rankingCoach can help improve your ranking on search engines. We also provided an in-depth guide on how to prepare your website for Black Friday, which includes pertinent advice that can be applied to create effective promotions throughout the year.
Finally, 2018 saw a few other interesting developments, including the much-touted legalization of cannabis, which almost overnight legalized a new, multi-billion dollar industry in Canada. On the tech front, cPanel was acquired by Oakley Capital, who also owns Plesk, the other major control panel in the industry, paving the way for an interesting product roadmap in the near future.
What's Coming in 2019
Continuing on the momentum of 2018, you can expect WHC to invest its time and energy on what matters most to Canadian Small Businesses, notably:
Improving User Experience: We're going to make our tools and solutions easier to use and more intuitive so that you can get more done in less time. Expect notable updates across all product lines, including Managed WordPress, Weebly, Domains and Web Hosting.
Leveraging Automation: As systems grow, so does the need to automate actions that will resolve situations in a fast and consistent manner. We'll continue investing heavily to make our platform smarter by automating security, performance, and deployments like never before and providing you with powerful features you'll learn to love, particularly across Domains, Cloud Servers and Dedicated Servers.
Streamlining Customer Service: Your questions deserve fast, accurate answers from experts you trust. We've nearly doubled our team in 2018, and expect to add even more staff to continue providing you with the level of service you've come to expect from us, 24/7.
Thank You for Making WHC Canada's Fastest Growing Web Host
As 2018 wraps up, we want to sincerely thank the more than 25,000 clients that have trusted WHC with their business online and have awarded us a 4.9/5 rating for customer satisfaction.
Existing clients are often experts in their own field, and we're now happy to be accepting applications for blog contributors to write and partake their valuable knowledge and inspiration on this very blog. And if you've appreciated the service you've gotten, why not consider referring a friend, colleague or fellow entrepreneur to WHC through our affiliate program? It could earn you up to 300$ while connecting them to an award-winning service provider.
Is there a particular suggestion or feature you'd like to see in 2019? Your online success drives us daily, and we want to hear from you. So consider dropping us a note in the comments below and here's to making 2019 the best it can be!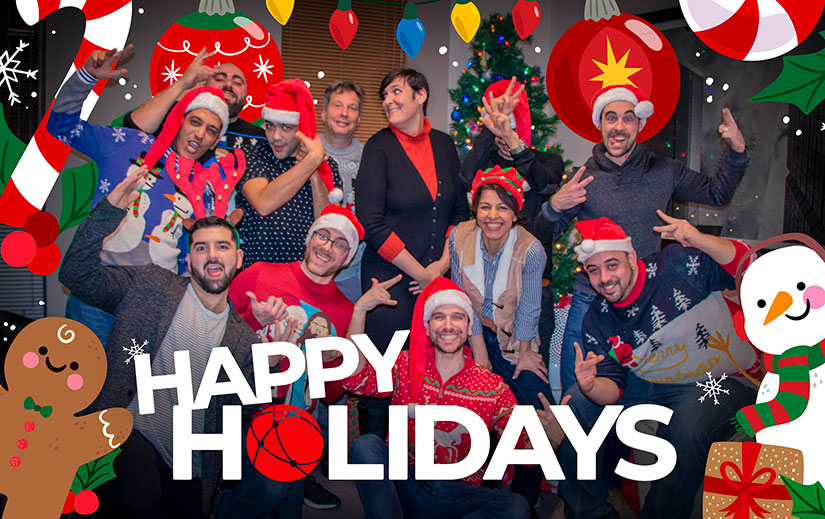 Happy hosting,


---
---
Web Hosting Canada
manages fast and reliable online infrastructure with 24/7 support.
Learn more about WHC
Also on the WHC Blog

Do I really need a Privacy Statement on my Website?
In 2018 Google and Facebook security breaches and the arrival of GDPR made online privacy a front-page news topic. As a website owner or entrepreneur, how much thought have you put in to your own website's privacy policy?...
Read full article

Comodo CA is Now Sectigo
Web Hosting Canada has proudly partnered with Comodo for many years as its primary SSL Certificates provider. SSL Certificates are used to provide trust and encryption for websites and their users online. As Comodo CA,...
Read full article
1
How can we help?
How can we help?
Our experts are available 24/7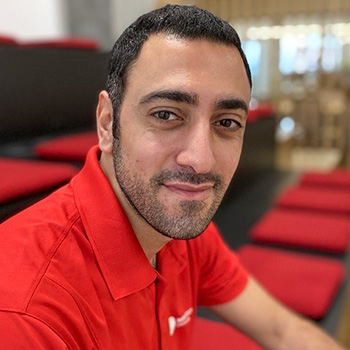 Chat Now
Questions?
Our friendly customer service team is available right now.
Start Live Chat
LIVE CHAT »